Sell Your Home Fast - Five Tips To Get A Fast Sale
Sell Your Home Fast - Five Tips To Get A Fast Sale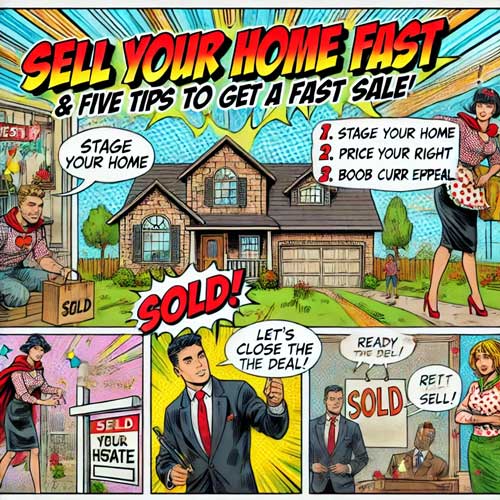 The process of selling your home can be a stressful and time-consuming event. Getting a quick sale at the right price is the goal of any homeowner. Here are a few simple tips to getting that sale fast and at the price you want.
Hire A Real Estate Expert—This may be obvious, but many people still need to be convinced that hiring a professional to handle the sale of their most valuable asset is important.
Get The Price Right—Knowing the fair market value of your home and getting advice on pricing it right will pique buyers' interest will ...
This blog article is a sample.
---