Safety Tips For Fourth Of July Fireworks
Safety Tips For Fourth Of July Fireworks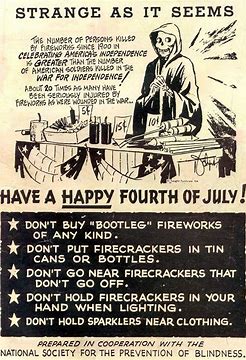 The Fourth of July is an exciting holiday filled with family and friends, backyard barbeques, and of course the main event—the fireworks. Setting off your own fireworks can be a lot of fun, but it can also be dangerous. Before you get ready to start your pyrotechnic display, make sure you know some of the basics of fireworks safety.
Keep Kids Back
Young children don't understand that the pretty lights they are watching are dangerous. If you have young kids watchi ...
This blog article is a sample.
---