Give Your Front Porch A Style Makeover
Give Your Front Porch A Style Makeover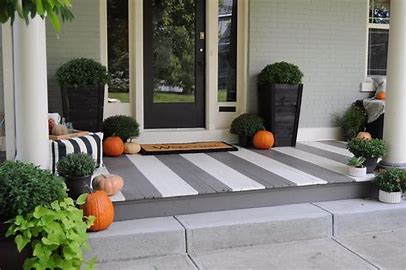 Whether you are looking to sell your home or just think it's time for a new look to improve your curb appeal, giving your front porch a makeover is an easy and inexpensive way to give your home's exterior a fresh look. Here are a few simple ways to spruce up your front porch without taking a bite out of your wallet!
Dress Up That Concrete Porch
If your home has a simple concrete porch, there are a number of great ways to give it a more refined appearance that won't involve replacing it. One option is using concrete paint. Available in many colors and t ...
This blog article is a sample.
---