Five Things You Should Put In Storage While Selling Your Home
Five Things You Should Put In Storage While Selling Your Home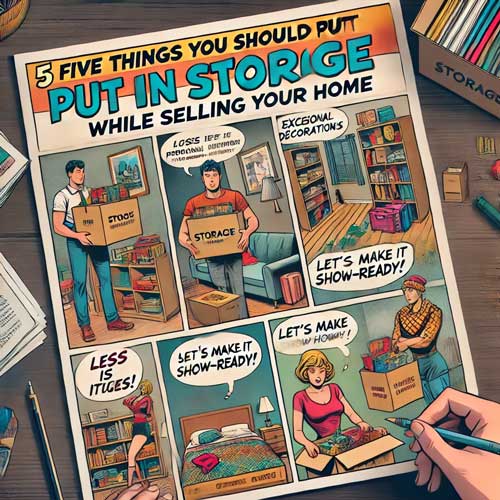 When your home is on the market but you are still living there, you can't very well make it a model show home. Still, there are a few things you should think about putting in storage while your home is for sale in order to make it as appealing as possible to buyers. Here are the top five things you should consider putting out of sight.
Excess Family Photos
Buyers want to picture themselves in the house, and a slew of family photos hung all over the place can make that difficult. If all they can see is you and your fami ...
This blog article is a sample.
---