Decorating For Thanksgiving Using The Bounty Of The Season
Decorating For Thanksgiving Using The Bounty Of The Season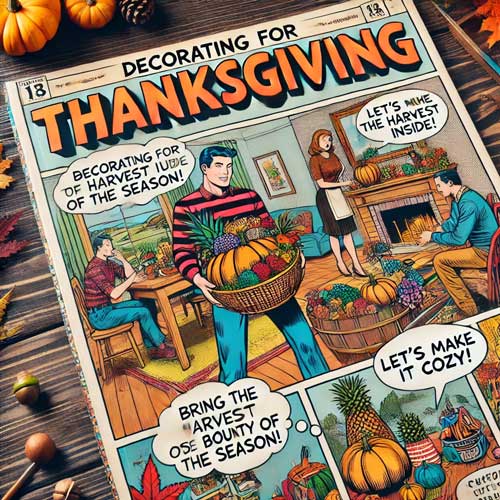 Thanksgiving marks the beginning of the holiday season, a time spent with family and friends. It is also the time of year when we can spend a lot of money, and in these tough times finding ways to save during the holidays is always welcome. Using the natural bounty available at this time of year is a great, inexpensive, and environmentally friendly option for decorating for the holidays. Here are a few creative ideas for your Thanksgiving decorating!
Harvest Vegetables
The vegetables that are available during the harvest season ar ...
This blog article is a sample.
---